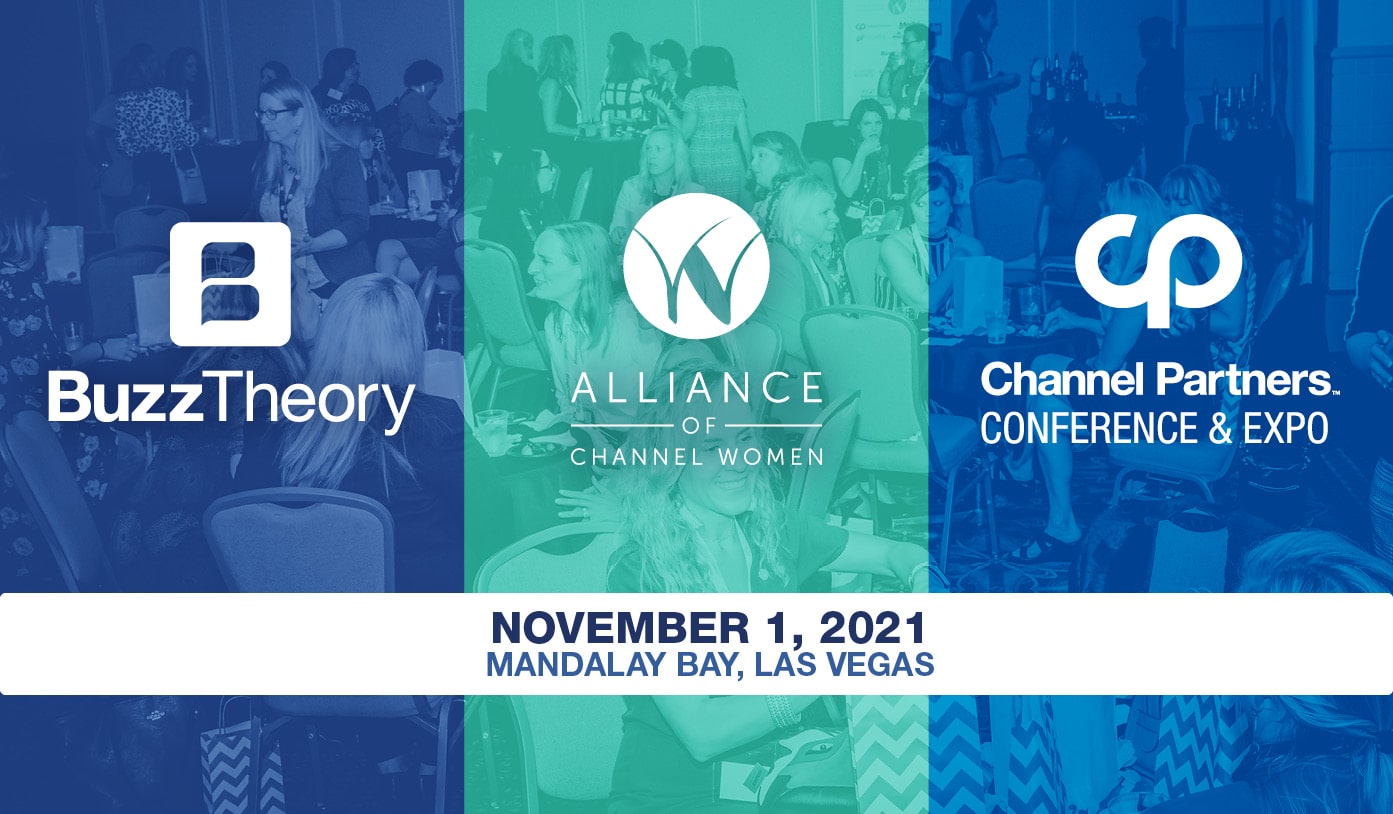 Channel Marketing Strategy & Consulting Company Supports Women in IT & Telecom Channel
PHOENIX – OCTOBER 28, 2021 — BuzzTheory, a full-service marketing strategy and consulting company specializing in the channel, announced that it is a Silver sponsor of the  Alliance of Channel Women ACWConnect Live! Networking Event, kicking off the Channel Partners Conference & Expo in Las Vegas. ACWConnect Live! will be held from 4:30-6:30 p.m., November 1, 2021, Lower Level, Mariners A&B at The Mandalay Bay.
At ACWConnect Live! Las Vegas 2021, ACW will celebrate resilience and innovation in the telecom and IT channel over the past 18 months spent balancing work and life with the pandemic. This event's theme,  "Putting Our Best Foot Forward," reminds us to approach the next normal with determination and intention not to mention a great pair of shoes.
The fall event, which marks two years since ACW members and supporters have come together in person, will feature a mix of our signature networking reception and a few surprises, such as:
A farewell keynote address by outgoing ACW President Amy Bailey, Senior Vice President of Marketing at Telarus.
State of the Channel with Kelly Danziger, Vice President of Channel, InformaTech
A first-ever all-male Sponsor Rapidfire Panel
Winners of the ACW LEAD, ACT and Big Impact Awards
More!
"Alliance of Channel Women events and top-notch programming would not be possible without the generosity of sponsors like BuzzTheory," said Bailey. "We're thankful to BuzzTheory for supporting ACW and enabling our members to learn and share ways to promote inclusion and leverage diversity in all its forms."
"The team at BuzzTheory has been involved with ACW as cheerleaders and volunteers from day one," said Khali Henderson, Senior Partner at BuzzTheory. "More than a decade later, we're still committed to the ACW mission of creating opportunities for channel women through learning, mentoring and volunteering. We're thrilled to support this trailblazing group as its marketing partner and sponsor."
"As an entirely volunteer-led organization, our sponsors are the lifeblood to our event's longevity," said ACW Board Member and Sponsorship Committee Chair Jasmina Muller, Vice President of Global Channel Partnerships at Everbridge. "Thanks to companies like BuzzTheory, we provide not only ACWConnect Live! bi-annual networking events but also ongoing education, leadership and mentoring programs. We are thrilled to see so many generous companies support the Alliance of Channel Women."
The ACWConnect Live! Networking Event is open to all women and men attending the Channel Partners Conference & Expo event. It is FREE to all ACW members and $30 for non-members. Click here to register. Become an ACW member and attend FREE; sign up at https://allianceofchannelwomen.org/membership
Companies interested in sponsoring the event can find more information on the ACW website at  https://allianceofchannelwomen.org/sponsors/benefits.
About the Alliance of Channel Women
Founded in 2010, the Alliance of Channel Women is a not-for-profit organization of women in the indirect sales channel of the telecom and IT industry. The Alliance of Channel Women brings us together to empower and advance women's careers and leadership roles in the technology channel through education, community, advocacy and opportunities for personal growth. To learn more and to become a member, please visit www.allianceofchannelwomen.org.
About BuzzTheory
BuzzTheory is a leading content, channel and revenue marketing firm serving technology companies. We help you build, grow and monetize relationships with customers, sales partners, investors and the media. A study by Forrester named BuzzTheory one of the five most recommended channel marketing and PR firms in the world. For more information, visit: www.buzztheory.com
Media Contact:
Khali Henderson
Senior Partner
BuzzTheory
480.999.5297
khenderson@buzztheory.com