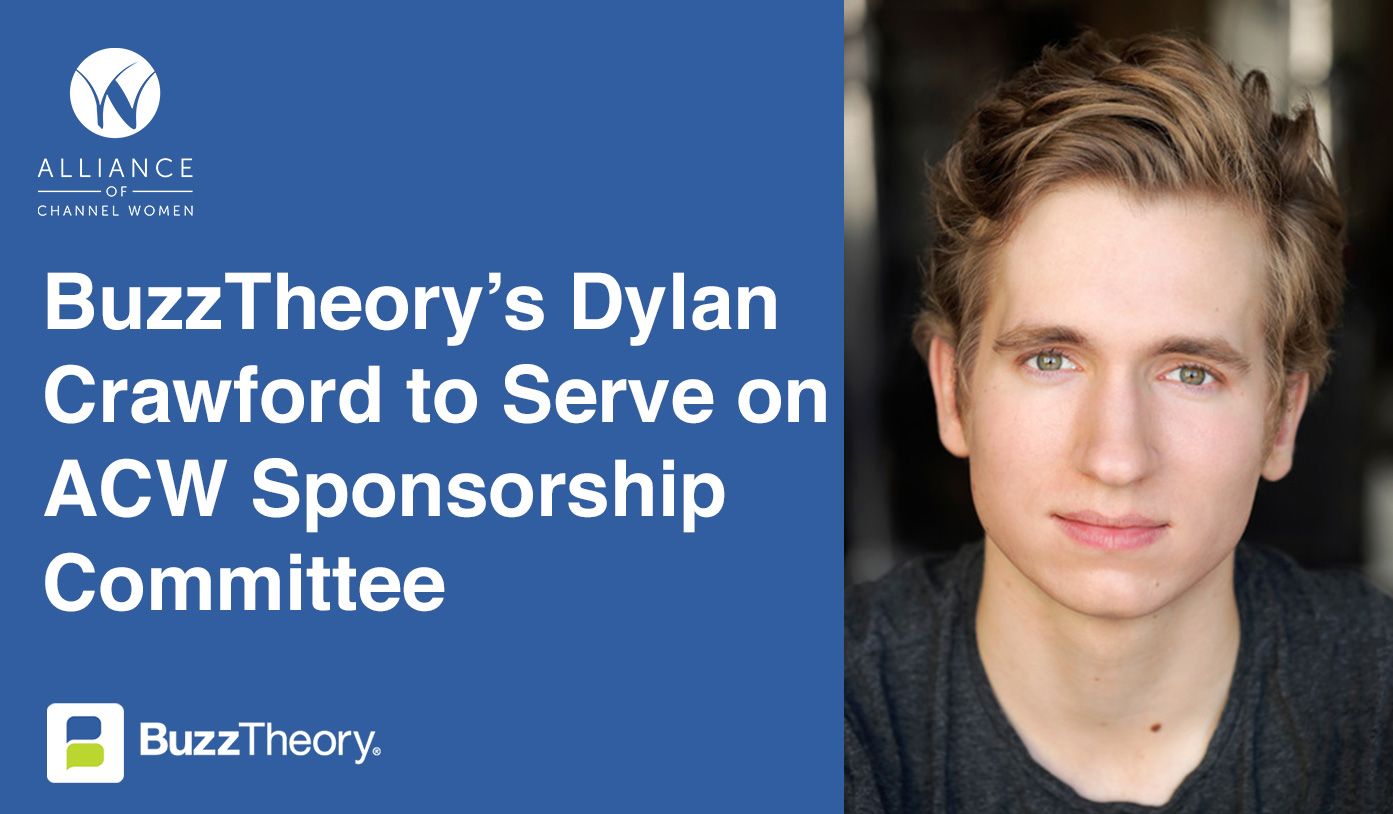 Marketing success strategist becomes the organization's first active male advocate for sponsorship revenue
Channel marketing firm BuzzTheory announced today that client success strategist Dylan Crawford will serve on the Alliance of Channel Women's (ACW's) Sponsorship Committee, where he will help the 2,300+ member organization develop sponsorship programs and secure support from leading technology firms around the world.
"Working in a technology marketing agency for technology clients, I have a front-row seat to the gender gap in channel leadership roles," said Crawford. "The Alliance of Channel Women has been incredibly successful on many fronts but needs actively involved male allies to fully reach its advocacy and empowerment goals in the channel. I look forward to helping the organization further its efforts to promote inclusiveness across all genders, races and orientations."
Founded in 2010, the Alliance of Channel Women is a not-for-profit organization of women in the indirect sales channel of the telecom and IT industry. The Alliance of Channel Women brings us together to empower and advance women's careers and leadership roles in the technology channel through education, community, advocacy and opportunities for personal growth. For more information, visit https://allianceofchannelwomen.org/.