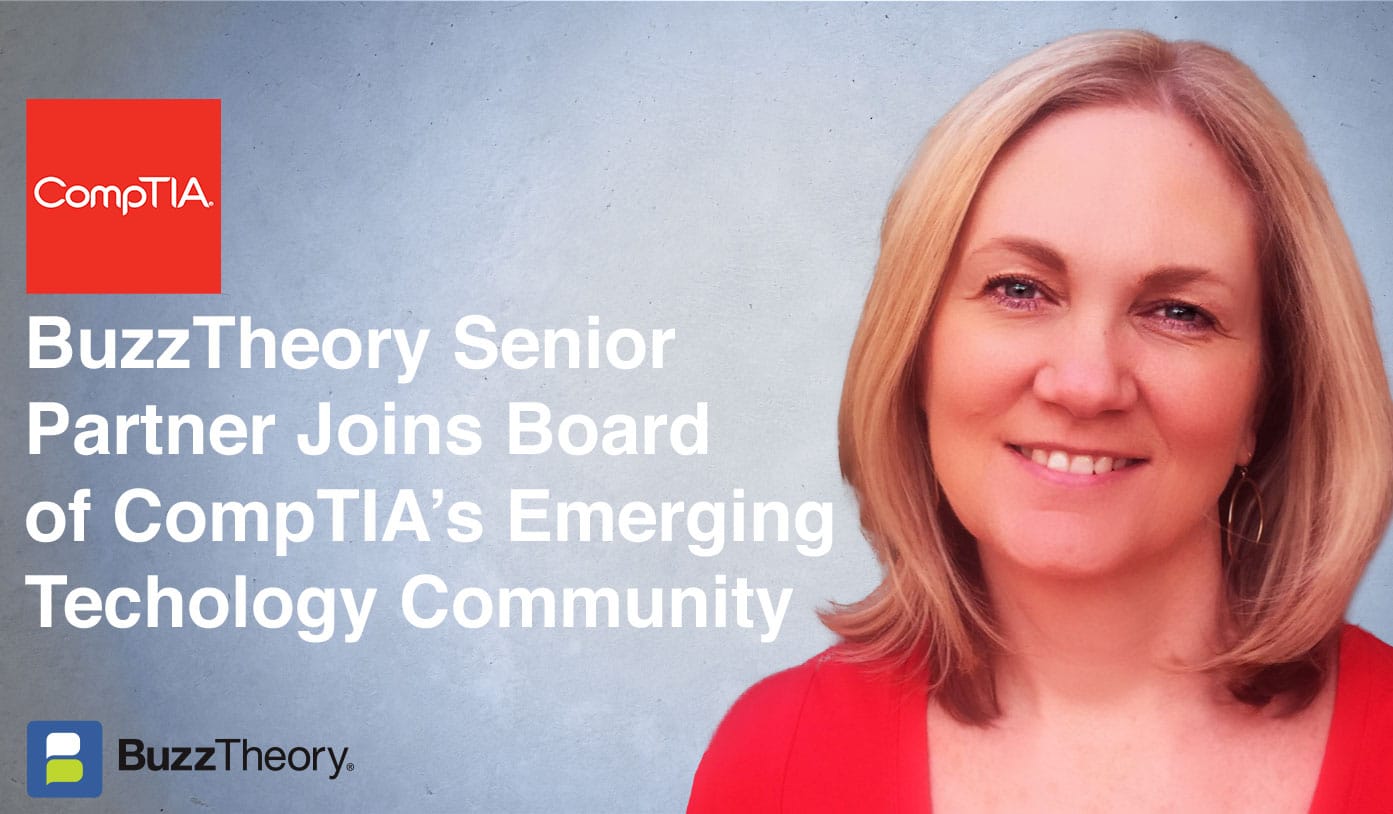 BuzzTheory announced today that senior partner Khali Henderson has joined the board of CompTIA's Emerging Technology Council.
"Emerging technology is the heartbeat of business innovation," said Khali Henderson. "No organization is doing more to advance emerging technologies and prepare professionals to work in those fields than CompTIA. I'm proud to serve on the board of this vibrant community."
Henderson, a lifelong technology industry analyst, journalist and strategic communications advisor, brings extensive knowledge of disruptive and emerging technologies and their monetization across direct and indirect sales channels to the Emerging Technology Community.
CompTIA's Emerging Technology Community helps technology businesses navigate the complex terrain of emerging technology to efficiently identify the most impactful near-term technologies and understand how they can be profitably leveraged in their businesses.